System eMerkur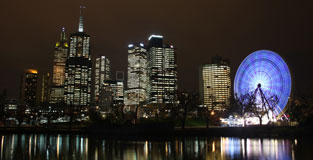 What is it used for?
System ensures firm processes support for effectivity improvement, cost decrease in a frame of x0 %. System is modular and you can choose only services you need. We will help you to try possible benefits with minimal investment. You will get best practise available on the market including concrete hints. We will help you to grow.
We are mainly process portal.
You will find here information about processes which should be set in your company. We will tell you how they should be designed. You will find out how to manage them to maximize benefits. We offer you possiblity to manage your processes without big investment. You will get know how of best specialists on the market. With us you will be always a step ahead.
What you can expect?
You will find out what all is happening in your firm and why. You will get under full control all activities. Redundant activities you can minimize or cancel. Key activities you can significantly streghten. Each day you will have overview what is happening in your firm and if it is in right quality which you expect. You will know performance and efectivity of your activities. You will find out what capacity is for you efficient. You will get complex information base for costs minimalization of your processes and also you will get base tool for strategic planning.
What you will have in your hand?
Each manager of your firm will get Operational Dashboard (set of graphs with key metrics), which will be focused on his/her problematics. Dashboard will include X (common around 6) graphs which will appear how works his/her dedicated area with proactive alerts settings to enable proactive reaction to negative trends in his/her area. Individual graphs will be navigated to lower level maximaly to granularity of meaningful activities which will have assigned specific metrics which will be automatically answer what to do in case of negative trend of this metrics from angle of view of dedicated area.